Snacks for Toddlers: A Mega List of Toddler Snack Ideas
December 11, 2019
Are you giving your toddler the same snacks every day? My mega list of snacks for toddlers will offer you fresh inspiration for healthy snacks, while adding nutrients to the diet of your growing toddler.
Toddler snacks should be flavorful, nutritious and a bit challenging for the palate, whether it be from texture, spice or other.
I've worked with a lot of toddlers over the years in my private practice. One thing that comes up in conversation is snacking.
Do toddlers need snacks? How many each day? Should they be sit down snacks or is it okay to eat them on the go? How about eating snacks in the stroller?
As a pediatric nutritionist, I view toddler snacks through the lens of nutrition, growth and development. I think about a toddler's tummy: its size, digestion abilities, and the speed of which food contents move through.
I consider the high nutrient requirements of the toddler and the limited space (the tummy) to hold them. I also know how important it is to develop healthy flavor preferences, good eating habits early on, and a sense of adventure with trying new foods.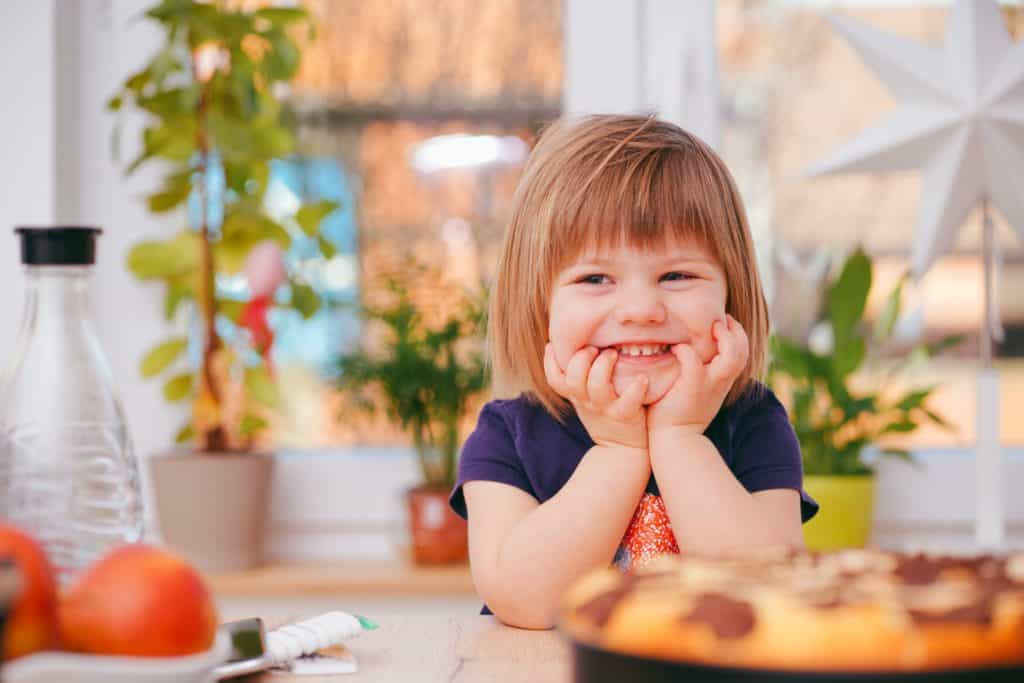 Do Toddlers Need Snacks?
Yes, they do and here's why:
Small tummies mean that toddlers can't (and wont') eat large portions of food in one sitting. They need an eating schedule that offers frequent eating sessions throughout the day. I typically recommend 3 meals and 3 snacks during the day, spaced out every 2 to 3 hours.
Healthy snacks for toddlers should be just as nutritious, interesting, and flavorful as meals. In fact, I want you to think of toddler snacks as a 'mini meal.'
Just a smaller number of food groups (2 or 3) and small portions.
Need a refresher on portion sizes for toddlers? Read: Toddler Portion Sizes
I also want you to consider snack time as an opportunity for your toddler to try new foods, become exposed to different flavors, and experience new textures. Oh, and don't forget it's a time to practice independent food exploration and self-feeding!
There's a lot of potential good stuff happening with snacking. So, yes, toddlers benefit in many ways from healthy toddler snacks.
Toddler Snacks: Warnings!
Even though there will be more adventure with eating as you offer your toddler new foods, you still should be cautious about choking hazards.
Remember, eating skills are developing.
Never leave your young child alone while he's eating, and for very young toddlers, stay attuned to their developing eating capabilities.
Always modify texture and size of food to match your toddler's eating skills. Focus on finger food at this stage and gradually teaching your little one to use utensils.
Choking Hazards for Toddlers:
A few foods can be problematic for the toddler – take care to avoid these:
Candy and chewing gum (these are the most common culprits of choking in young children)
Small, hard pieces of food (raw, hard vegetables like carrots)
Large pieces of food (these can block the airway if not chewed thoroughly)
Round, cylindrical shapes such as whole grapes, hot dogs, string cheese, and meat sticks (quarter or cut smaller before serving)
Slippery or smooth foods such as large pieces of fruit with skin on, whole pieces of canned fruit, fruit with membranes like oranges
Dry or hard foods may be challenging to chew such as popcorn, nuts and seeds, chips, and pretzels
Sticky or tough foods such as nut butters, tough meat, dried fruit, and chewy candy
Healthy Snacks for Toddlers (Age 1 to 3 Year Olds)
It can be so easy to pull out the same orange cheesy crackers and milk every day at snack time, but you'd be missing a golden opportunity in feeding your toddler.
I've compiled this list to inspire your creativity with toddler snacks, while simultaneously creating opportunities for more nutrition and flavor.
Fruit Snacks for Toddlers
There are lots of fruit options for toddlers. From fresh to freeze-dried, add some of these in your snack rotation.
Fresh Fruit Snack Ideas
Berries (strawberries, blueberries, blackberries)
Sliced apples (Peel the skin as needed)
Banana
Sliced peaches, nectarines and apricots (stone fruits – peel the skin as needed)
Grapes (quartered or cut into 1/8ths)
Clementine and oranges (peel and separate; cut each section into halves or thirds)
Cubed melon (watermelon, cantaloupe, honeydew)
Packaged Fruit Snack Options
Applesauce cups
Applesauce pouches
Fruit cups like mandarin oranges or mixed fruit cocktail (in natural, or own, juices)
Fruit puree blends in pouches
Dried Fruit Snacks
Raisins
Craisins (dried cranberries)
100% Fruit leather
Dried clementine, apricots, prunes (cut into smaller pieces)
Freeze-dried fruit "chips"
Veggie Snacks for Toddlers
Blanch raw veggies so they are tender and easier to chew. Also, slice, cube or chop veggies into small pieces for ease of eating.
Blanched carrots, broccoli, cauliflower, etc
Thawed peas
Cubed or thinly sliced "fingers" of cucumber (peel skin as needed)
Thinly sliced sweet peppers (red, yellow, green)
Cherry tomatoes (quartered)
Thawed edamame
Low sodium canned green beans, artichoke hearts (drained)
Cubed avocado
Try to incorporate seasonal fruit and vegetables.
Fun Dips for Toddler Snack Time
Toddlers love to feed themselves and experience food. You'll hear "Me do it!" more and more as your toddler gains independence and confidence with eating.
Dips are a perfect way to hand over some independence and autonomy to your little one.
Hummus
Guacamole/mashed avocado
Salsa (red or green)
Low fat cream cheese (try flavored versions like strawberry, chive, vegetable, etc)
Nut butter (peanut, cashew, almond, etc)
Salad dressing (Ranch, Italian, French, Bleu Cheese, etc)
Yogurt (try plain yogurt mixed with a little bit of sriracha or salsa for a savory, spicy dip)
Applesauce, peach sauce, or other fruit purees
Maple syrup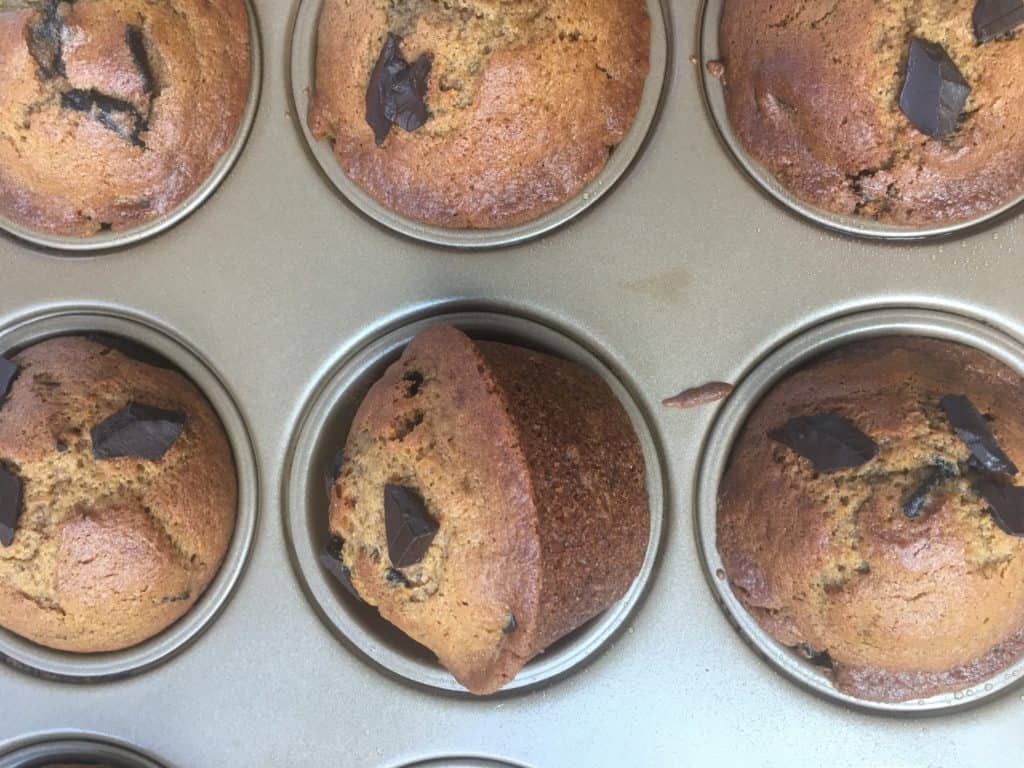 Muffins for Toddlers
Muffins are a vehicle for all sorts of nutrient "goodies." Try making the 'mini' versions of these muffin recipes so your toddler can easily hold them.
Whole Grain Snacks for Toddlers
A taste and preference for whole grains is important to establish in early childhood, especially as toddlers expand their diets.
Fiber in food can also be very helpful as toddlers learn to toilet train.
Triscuit crackers
Whole wheat pretzels
Whole wheat mini pitas (soft version)
Brown rice crackers and brown rice cakes
Whole wheat toast triangles (spread nut butter or melt a slice of cheese on top)
Graham crackers
Quinoa puffs
Whole grain waffle (mini or regular size)
Whole wheat macaroni (cooked)
Whole grain sandwich sticks (make a sandwich and cut into "fingers")
Crunchy Snacks for Toddlers
Toddlers love crunchy foods. Take care to look for items that boast some good nutrients and choose those containing lower sodium levels (children aged 1 to 3 years should get no more than 1500 milligrams per day).
Veggie chips or sticks
Low sugar cereals (Cheerios, Kix, Chex, Puffins, etc)
Quinoa chips
Snap pea crisps
Mini brown rice cakes
Not sure which cereals would be best for your child? Read Best Cereals for Kids.
Dairy Snacks
Dairy foods offer a punch of nutrients including protein, calcium, vitamin D, potassium, phosphorus, and more. Don't get stuck on only offering cheese…step it up with a variety of dairy options.
Full fat yogurt (plain or low sugar varieties)
Drinkable yogurt or smoothies
Yogurt sticks
Kefir (unflavored or flavored)
Cottage cheese
Sliced or cubed cheese
Glass of milk
Homemade smoothie
I've got help for choosing the best yogurt for kids and the latest on whole milk!
Protein Snack Ideas for Toddlers (Meat/Beans/Nuts/Egg)
While some of these protein foods may seem more like lunch items, they can be served as part of a healthy snack for toddlers, too.
Hard-boiled egg (sliced or cubed)
Cubed turkey, low sodium ham, or chicken
Tuna fish salad (use as a dip or spread)
Canned beans (black beans, chick peas; rinse before serving)
Deli meat roll-ups (sliced/chop as needed)
Nut butters (use as a spread or dip)
Chopped nuts (cashews, walnuts)
Hummus
Black bean dip
Feeling inspired with fresh ideas? I hope so! You can download my mega list of snacks for toddlers here and post it somewhere to remind you to keep rotating and using these toddler snack ideas as an opportunity to build nutrition into your toddler's diet.
Want to learn more about making snacks? Check out my book, The Smart Mom's Guide to Healthy Snacking, read 51 Filling Snacks for Kids and A Guide to Healthy Snacks for Kindergartners, or grab my Healthy Snack Planner for Kids.